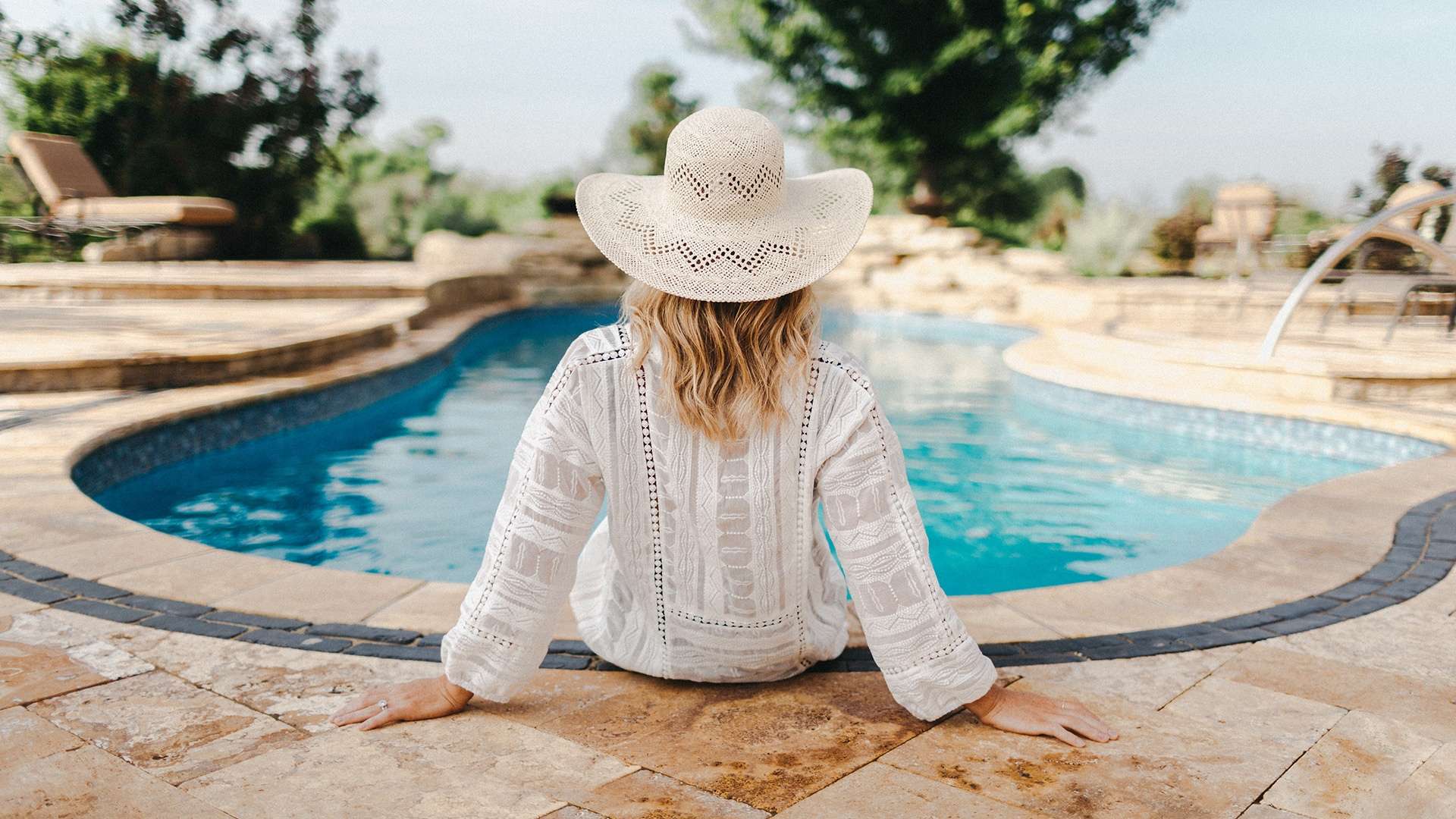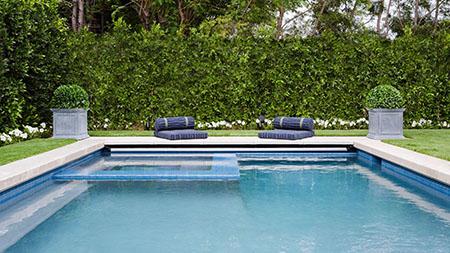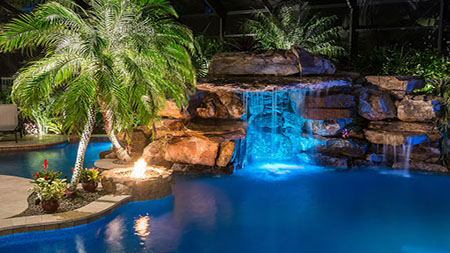 You've Got Questions?  We've got Answers!
Building a new swimming pool can leave you with many questions when it comes to choosing the right design and the right pool builder. Our FAQ page is geared to answer your basic questions. Nevertheless, we still invite you to contact a Robles Pools Design Consultant to discuss your new dream pool. Through our commitment to building the most beautiful and affordable pool you can own, Robles Pools has made backyard dreams come true for customers throughout the Tampa Bay area, Tampa, Clearwater, St. Petersburg, Bradenton, Ellenton, Sarasota, and more over the life of our company. Below are some of the common questions asked by homeowners when considering their new swimming pool.
What Kind of Pool is Right for Me?
Your overall lot size will determine what kind/size of pool is appropriate for you and your family, but in terms of shape, style, etc…It really depends on how you plan to use your pool. If exercise is most important, then perhaps a pool that facilitates swimming laps is appropriate. If you desire a pool that reflects a backyard oasis that is the perfect setting for entertaining, relaxing and overall enjoyment then a Freeform design is probably most suited. We invite you to visit our "Residential Pools" Gallery to view and research a variety of pool designs that fit a multitude of lifestyles and needs. Our design professionals can then assist you in determining the pool shape and design that works best for you.
How Much Does a Pool Cost?
The cost of a pool is determined by a number of factors. Inground concrete pools will cost more than fiberglass, vinyl and above ground ones. We build in-ground concrete pools because these have proven to be more durable and allow for a variety of designs and features. The size of the pool, the amount of perimeter decking, slope of your lot (which can require more excavation and foundation support), type of materials and finishes all contribute to the final price. The only responsible way to get a firm estimate is to have us come out and measure your lot and meet with you to assess the type of pool you are wanting. To schedule a no-obligation design consultation, click here.
How Long Will it Take to Build My Pool?
The time it takes to build your pool is ultimately dependent on the size and complexity of the design, plus any adverse weather delays. Cody Pools can build your dream pool in as little as 30 days, Baring any delays from rainy weather. Other factors that can extend the time to build your pool are the availability of special, or unique material availability or the inclusion of a patio or outdoor kitchen. Your Cody Pools Design Consultant will be able to give you an accurate estimate of time completion based on your pool design. To learn more about our design/construction process, please Click Me!

I'm Building a Home. Should I Wait Until After We Build to Put in a Pool?
Building your new pool or spa during the construction of your new home has many substantial benefits. The most important is cost savings. By adding your pool to your homes first mortgage, you will lower it's financing costs.
In addition, you will also avoid the rare inconveniences that can be associated with the construction of a custom built pool. If you're not yet living there full time, the normal construction traffic will be less noticeable and will seamlessly become part of your new home construction as a whole.
As a final point, you will be better able to incorporate the pool design and any other backyard amenities with your home design. One of our design consultants will be able to work with your home builder to ensure that your backyard oasis blends in harmoniously with your new dream home.
Why Should I Choose Robles Pools?
We have proudly been in business since 1994 and have built over 10,000 pools as a pool builder serving the Tampa Bay area of Florida.
We have been ranked in the PSN Top 50 Pool Builders in the Nation for the past 9 years. More importantly, we have been ranked as the #1 Pool Builder for the past 5 straight years.
We are a financially solid company. Many pool companies operate from pool to pool and out of their house or have operated under several company names as to hide any negative information with the BBB. They may be able to build your pool, but will they be there to stand behind their work. (IMPORTANT! Make sure they have a physical street/office address that you can visit – if not, you could be inviting trouble in terms of reconciling problems you may have with their construction quality and warranty)
We're an award winning pool company in both design and construction quality as well as business conduct. This is no small feat and
we are proud of this recognition as it is definitely reflective of our commitment to quality and customer satisfaction
Our Design & Construction staff have a combined 100+ years in residential pool building.
We specialize in custom pools, not cookie-cutter designs, that are affordable and beautiful and often feature waterfalls, custom stone materials, unique finishes and even summer kitchens